"At the end of the day, your greatest impact on this world can come to fruition when your life is uniquely your own," the pop-rock duo share about their new song.
Chasing Moonlight are somewhat of a Popdust staple these days. Coming off such achingly catchy tunes as their debut single "Wake Up!" and, more recently, the propulsive "Home," the duo comprised of Brett Steinberg and Alessandro Chillé are causing a rebellion. "Cross your fingers. You put your faith in counting cards and superstition. We can pretend we're the kings and queens in the realm of handheld screens," they profess on their new track "Legends," a glittery rock anthem about reclaiming your own identity in the age of social media obsession and sticky and sometimes toxic celebrity culture. They lay it all out on the line, as they later attest on the hook, pronouncing, "Don't capture life to remedy your mind. Find the divine, invest in love. Vandalize the starry skies with stories, dreams and our own songs. Time is short and love is blind so drink it like the water will never run. Dry your eyes, legends never die…"
On the song's unshakable and timely meaning, they tell Popdust: "'Legends' is about self-empowerment when you step away from trying to be like anyone else – whether that be celebrities, models, characters, etc. At the end of the day, your greatest impact on this world can come to fruition when your life is uniquely your own. That's true beauty – when we live with raw honestly."
The second verse cuts even deeper. "Idol the gods of magazines, plastered on high-rise buildings. Aching for a view of gilded dreams to be so happy."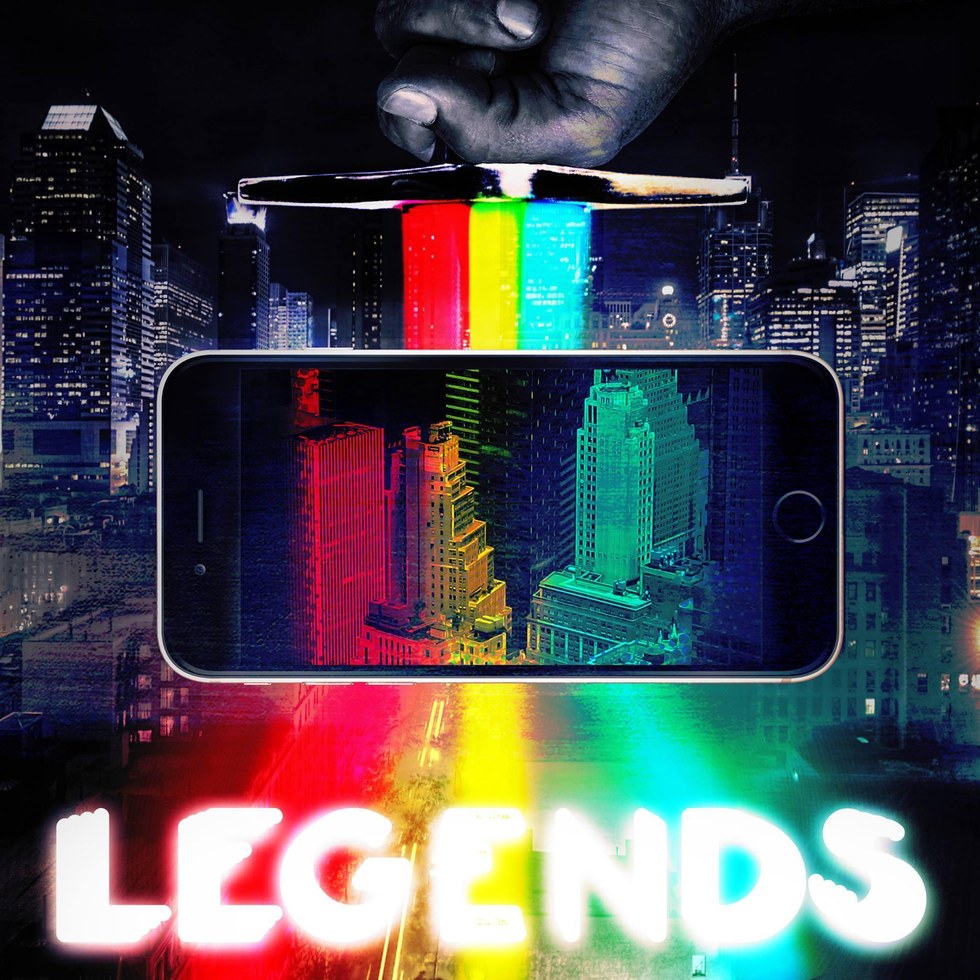 Chasing Moonlight
Chillé and Steinberg are unmistakably on the verge of a mainstream breakthrough. They are among the Top 5 finalists for the upcoming Firefly Big Break competition, for a slot at the Firefly Music Festival. They face off against Kid Felix, Gillie, The Happy Fits and Ish Williams. Fans can signup and vote until June 1. The Winner will be determined by a combination of online votes, live voting, and panelist scores at the June 2 showcase in Philadelphia. The Firefly Music Festival is slated for June 15-18 and features performances by Twenty One Pilots, Chance the Rapper, Thirty Seconds to Mars, The Weeknd, Kesha, Weezer, Bleachers and many, many more. Details here.
On their standout release "Home," which Popdust premiered earlier this year, Chasing Moonlight said: "'Home' has never been static for us. Chasing a moonshot ambition all the way to its logical conclusion takes a lot of courage and a lot of pain, and it's hard to know when you've arrived. Sometimes you have to go away, travel and attain new experiences to find a clearer perspective regarding your 'Home.' As a kid, the idea of home is very literal – it's simply where you live. As we've grown up, this idea has become more abstract. It's clearer now that home base for me is anywhere where I am with my family and closest friends. When I am surrounded by unconditional love, no matter my faults and past mistakes, and by people who I feel understand me – I find that sacred peace known as 'Home.'"
Listen to "Legends" below (or via Spotify):
Comments
comments